In 2022, Holstein Canada registered 273,133 animals in Canada.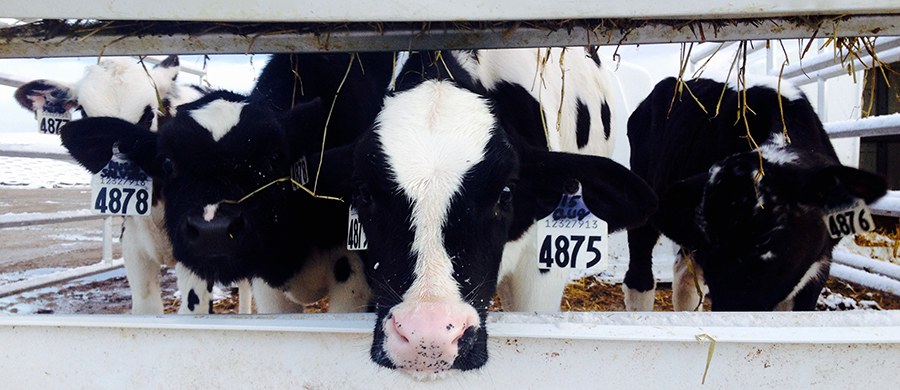 For all registrations, equivalent purity designations are assigned to animals according to the Association's By-laws, Herdbook regulations, and government legislation.
Holstein Canada registers approximately 300, 000 animals annually.
More than 90% of animals are registered through internet and electronic registration applications (ERA).
Collaboration with our industry partners, CanWest DHI and Valacta, allows electronic registration, through their service and software to be a smooth, seamless process.
For our internet savvy members, our user-friendly program is streamlined, quick and easy to use.
For that strong group who register through hardcopy paperwork and Holstein Canada continues to support that process.
For which ever registration process you prefer, our customer service team is always available during regular business hours to answer your registration questions.
By phone, email or through the 'Your Feedback Matters' icon in your online member account – our customer service team is there for you.
Registration Provides Many Benefits
1. Marketability

Selling an animal with proper identification and pedigree information gives buyers more confidence and increases the value of the animal.
Registered animals appeal to a wider range of buyers including potential export opportunities.



2. Faster Genetic Progress

In this competitive market, information is required to effectively manage modern dairy operations.
Full pedigree data, known birthdates, and herd genetic reports assist in management and breeding decisions leading to enhanced profit.



3. Traceability and Age Verification

Holstein Canada submits animal identification numbers and birth date information to the national repositories, DairyTrace and Attestra.



4. Identification Standards

Holstein Canada's registration process meets all animal identification standards as set out by the Canadian Quality Milk (CQM) on-farm food safety program.



5. Herdbook Integrity

The information contained in the Holstein herdbook is verified and trusted.
This is an important advantage and valued by purchasers of Canadian Holstein genetics.



6. Cost-Effectiveness

The cost to register an animal is quite low relative to the value and return on investment over the lifetime of the animal.



7. Manage Inbreeding Levels

Generally speaking, inbreeding is undesirable as it reduces genetic variation and results in decreased performance.
Registration provides the best option to manage inbreeding. Studies have indicated that increased inbreeding has a negative impact on milk production and productive life.



8. Easy and Convenient Ways to Register

Holstein Canada offers 4 easy and efficient ways to register an animal in Canada.
Members can submit animal registrations:

on the internet via their online account;
through electronic registration application (ERA) through on-farm software;
via an accredited filing business such as CanWest DHI or Valacta;
or by submitting registrations hardcopy through mail and/or fax.