Holstein Canada Shows & Judging Program
Marketing of Holstein cattle across Canada is propelled through the use of cattle shows to help in the promotion, merchandising, and further breed improvement of purebred animals. Shows across Canada provide a venue for sellers of animals to merchandise their cattle while providing an opportune venue for buyers and sellers.
In addition to the promotion of purebred Holstein cattle, shows are healthy for:
Public perception of the dairy industry
Informative venue for fellow dairy producers to learn and share among each other to improve their breeding program
Vehicle for competition and good sportsmanship in an effort to compare one breeding units animals to another
Enhances the sound breeding efforts of the entire Canadian dairy industry
Spotlights Canadian genetics to an international audience
With over 300 dairy shows across Canada each year, each provincial branch works in cooperation with local committees and Holstein Canada to ensure fair, ethical, and competitive shows are held.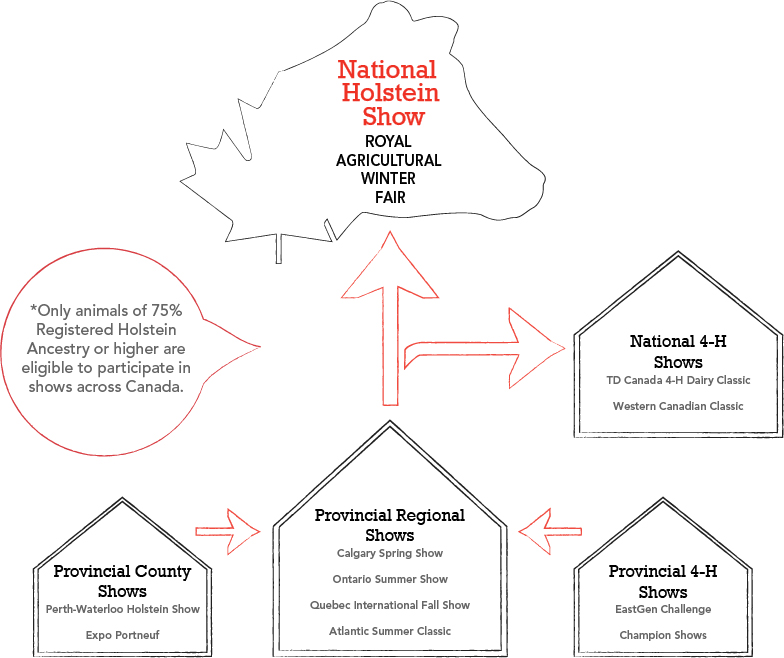 ---