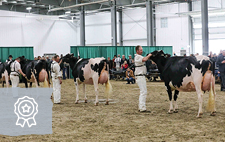 Ontario Spring Discovery Show (Heifers)
April 24, 2024 | Ancaster Fairgrounds (Day)
Showcasing some of the best of the best Holstein calves and heifers in North America. Then bring out your cheque book for the National Holstein Sale, hosted by the Ontario Spring Show Committee.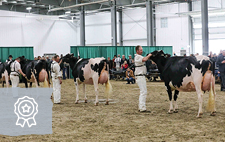 Ontario Spring Discovery Show (Cows)
April 25, 2024 | Ancaster Fairgrounds (Day)

The Ontario Spring Show continues featuring cows and Grand Champion celebration. Including a speaker session at the fairgrounds.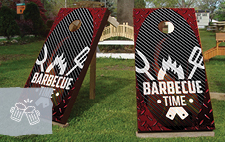 Toss & Taste: The Ultimate Cornhole BBQ Bash
April 25, 2024 | Ancaster Fairgrounds (Evening)
Join us for an entertaining evening of exciting Cornhole, where participants can test their skills in this friendly competition while enjoying locally sourced foods, beer, spirits, entertainment and much more!Experience the perfect blend of agricultural excellence and community fun as we celebrate the National Holstein Convention with a night filled with excitement and camaraderie at the Ancaster Fairgrounds.