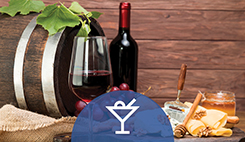 Welcome Cocktail
April 12, 2023 | Sheraton Centre Montreal Hotel (Evening)
An evening of simplicity, at the Sheraton Centre Montreal, to welcome early arrivals! Appetizers and cocktails will be served. It will be an evening to get acquainted with the delegates already on site, the Organizing Committee, and to relax after your trip.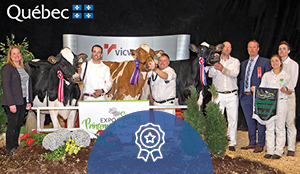 Quebec Spring Show
April 13, 2023 | Victoriaville (Day)
The Quebec Spring Show is the must-attend event to launch the Show season and is the key location to select the top Show animals. This unique Spring event also has an International flair as many foreign visitors will be in attendance. More than 2,500 visitors are expected to attend the event. Many great marketing opportunities await! In addition to being a promotional opportunity for the Dairy Industry, the Quebec Spring Show also includes a Jersey and Ayrshire Show which provides the opportunity to expand the reach for the entire Dairy Industry.
The Quebec Spring Show: Come and see the best of the best in Dairy Shows!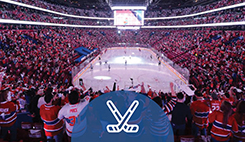 Go Habs Go Evening, presented by Vetoquinol
April 13, 2023 | Bell Centre (Evening)
The intense rivalry between the Boston Bruins and the Montreal Canadiens is not surprising. No two teams in the NHL have played each other more often that the Canadiens and Bruins – more than 600 times! The Canadiens collected six Stanley Cups at the hands of the Bruins, but Boston has never been able to return the favour. As this is the last regular season game for the Montreal team, why not take it in at the Bell Centre - the largest arena in the National Hockey League and the largest field hockey arena in North America! The ampitheatre is located 220m from the Sheraton Centre.