Congratulations to the individuals chosen as the 2022 Education Award Winners!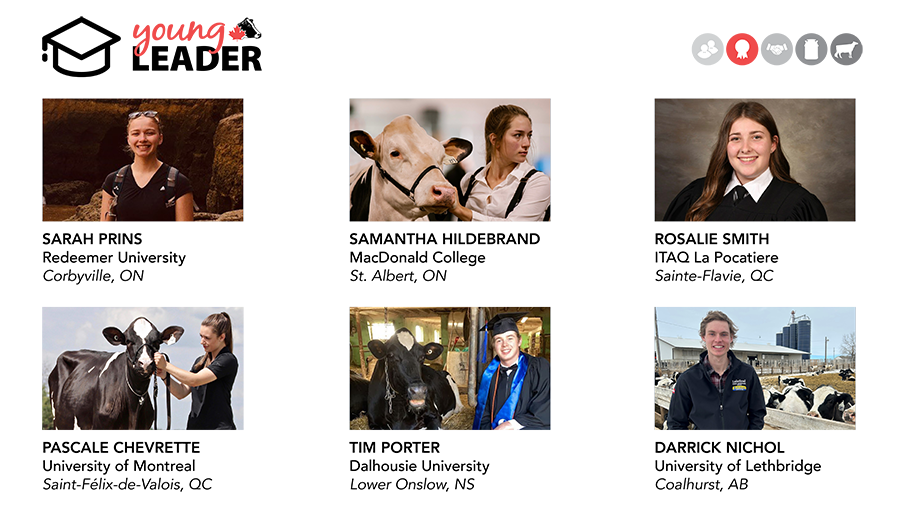 Recognizing the achievements and awarding our young leaders is extremely important to Holstein Canada. Our young leaders are the future members and leaders of our Association.
Holstein Canada is proud to offer various award and recognition programs aimed at applauding the efforts of young leaders in their academic achievements; having the ability to be a well-rounded individual and give back in their schools, communities, on-farm, and in their professional careers; for their efforts in the show ring; and for being great ambassadors of the Canadian dairy industry.
The Association is proud to offer the Education awards; Bovine Medicine awards; present the covenant President's Cup trophy at the TD Canadian 4-H Dairy Classic show; and select a winner of the Holstein Canada-Semex sponsored Australian exchange each year. We congratulate our young leaders in their tremendous contributions to not only our Association, but our industry and society as a whole!